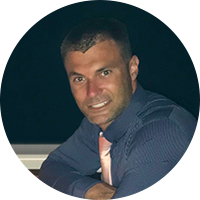 Hi! My name is Steve
I'm a graphic designer and an apspiring front-end web developer that recently graduated from the University of Massachusetts Lowell.
Download Resume
Experience
Digital Design Intern
2017-2018

Bedford, MA
• Created digital banner ads, emails, homepage and storefront campaigns for North America and EMEA.
Skills
Expert in:
• Creating branding identities using Illustrator, Photoshop and InDesign.
• Designing and creating prototype for apps and websites.
Proficient in:
• UI/UX web design and development, HTML5, CSS3, Dreamweaver, Bootstrap, WordPress and Jira.
Awareness and some working knowledge of SEO, PHP, XHTML, XML, JavaScript, jQuery, Node.js and React.
Education
BFA
Concentration: Web Design
2019
University of Massachusetts Lowell